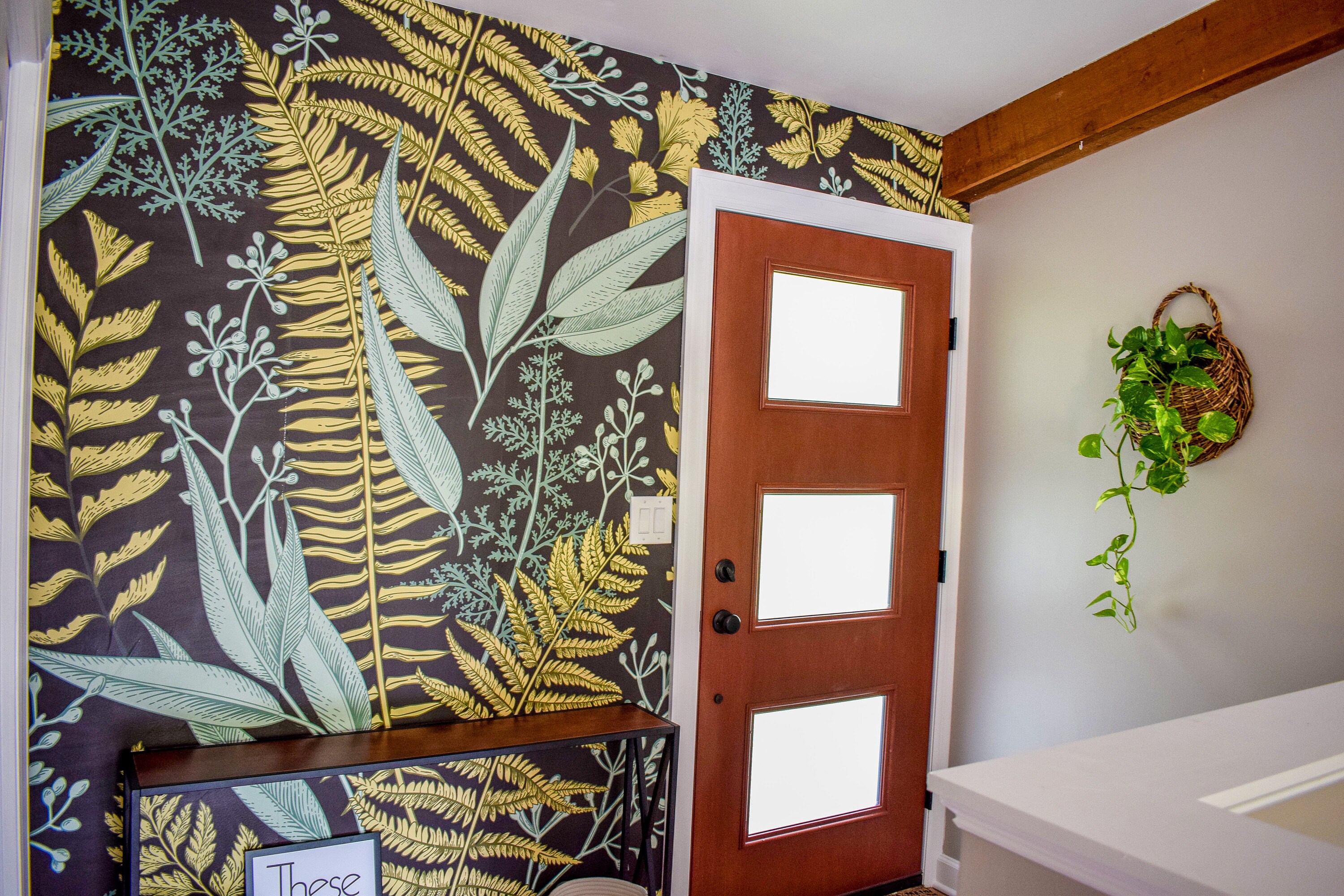 I recently installed this botanical wallpaper by Betapet and I'm loving it! I had a lot of inquiries about where it came from and how the installation process went, so I thought I'd share! If you know me, you know I am a plant lover. My leafy friends might not always love me back, but I still keep collecting new ones, despite my not so green thumb. 
The entry wall where I installed this paper doesn't get much sunlight. I've never had success keeping plants there, so when I saw this print I knew it would be perfect to 'green' up that dark space! I've never installed wallpaper before so this was a learning experience. I do have to say that Betapet's peel and stick paper was a dream to work with. I am not the most patient person, so I didn't wait for anyone to help me with the install. I managed to get the individual sheets hung up and bubble free, even with a very inquisitive 2 year old by my side! I would recommend having a buddy to help you, but if you just can't wait, go for it girl!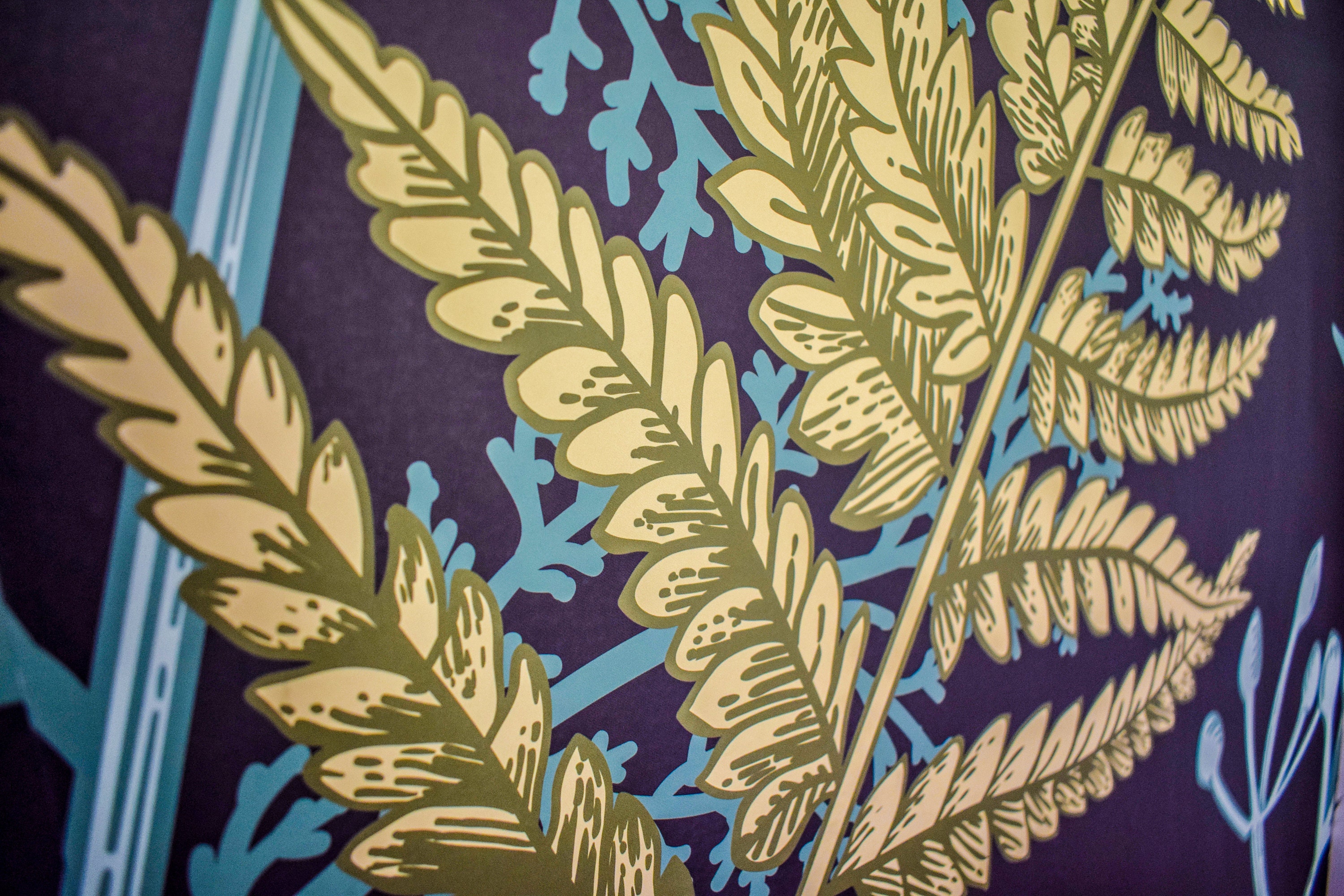 Betapet helped me with paper sizing. I sent them a rough drawing of the space along with measurements. They custom printed the design to fit and labeled the sheets in install order. How easy is that?! There was minimal cutting involved and the sheets magically lined up.  
The design came in three large sheets for the big section, and three small sheets for the section above the door. I simply rolled the sections up, and peeled off a portion on the backing as I worked my way up the wall. Occasionally I encountered a bubble but the paper peeled right off (with no damage to the paint) and I was able to re stick it to the wall.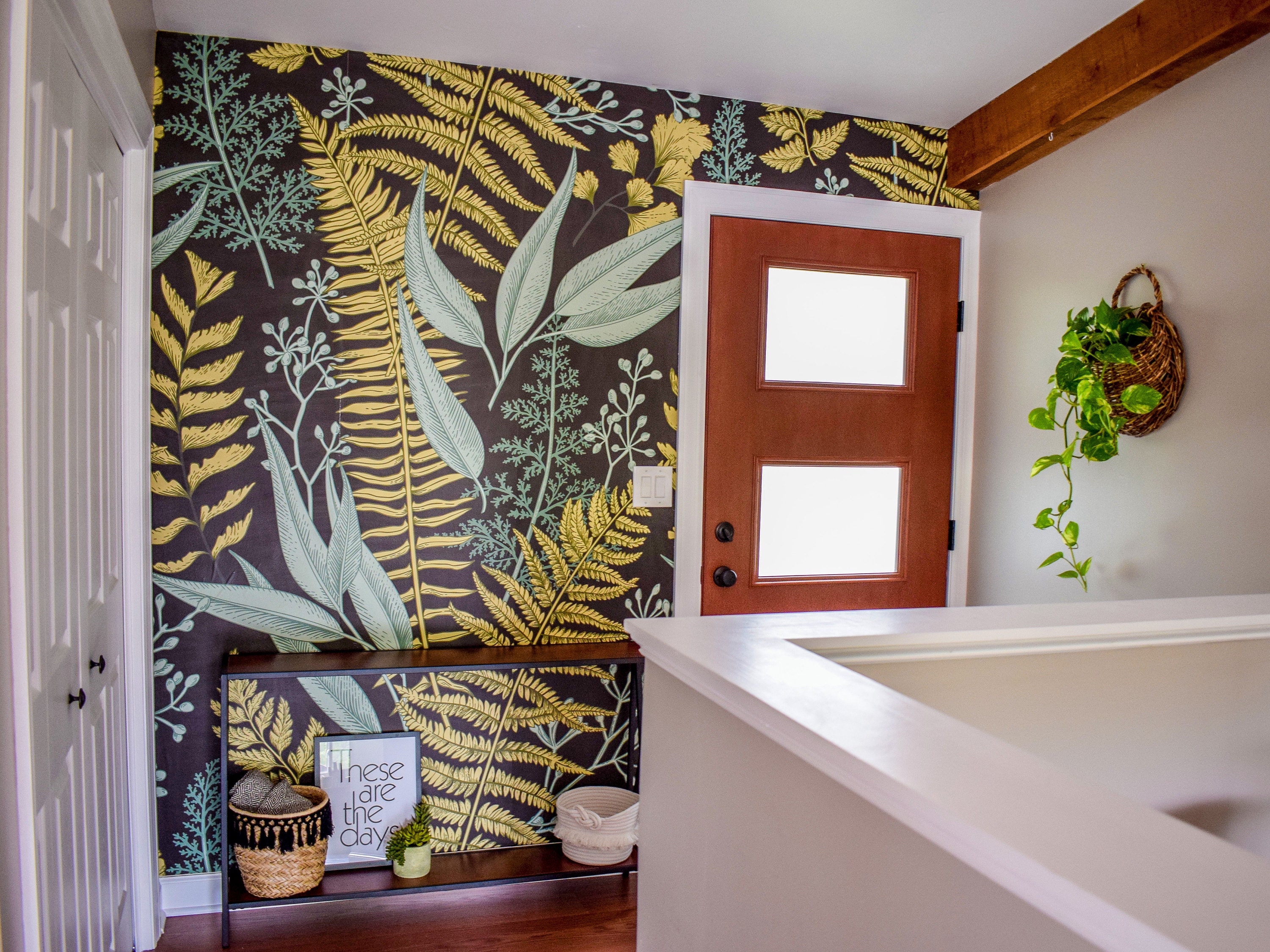 All in all, I'd say the process was easier than expected and I am ready to go for another wall. I'm thinking the bedroom could use a wild print to brighten it up too! If you have been thinking about adding a pop to your decor, this Betapet peel and stick paper is the way to go. I would love to hear from my friends that have added wallpaper to their homes also!