Make your own rainbow wall hanging! I've teamed up with Michaels to create a jumbo weaving that any little one would love. I was inspired by my kids, who love all things rainbow. And this weaving scored double points with the kids because it's so soft!
Start with a template. I sketched a rainbow arch on poster board and slid it behind the warped loom. I used the Sugar 'N Cream yarn to warp my loom. We went big for this weaving! But you can certainly scale down and use the same technique.
Following your template, use a plain weave stitch to create your arched design. I started from the middle of the project and worked my way out. Once my vertical area was complete, I started the arched portions, again weaving the center color first and working outward.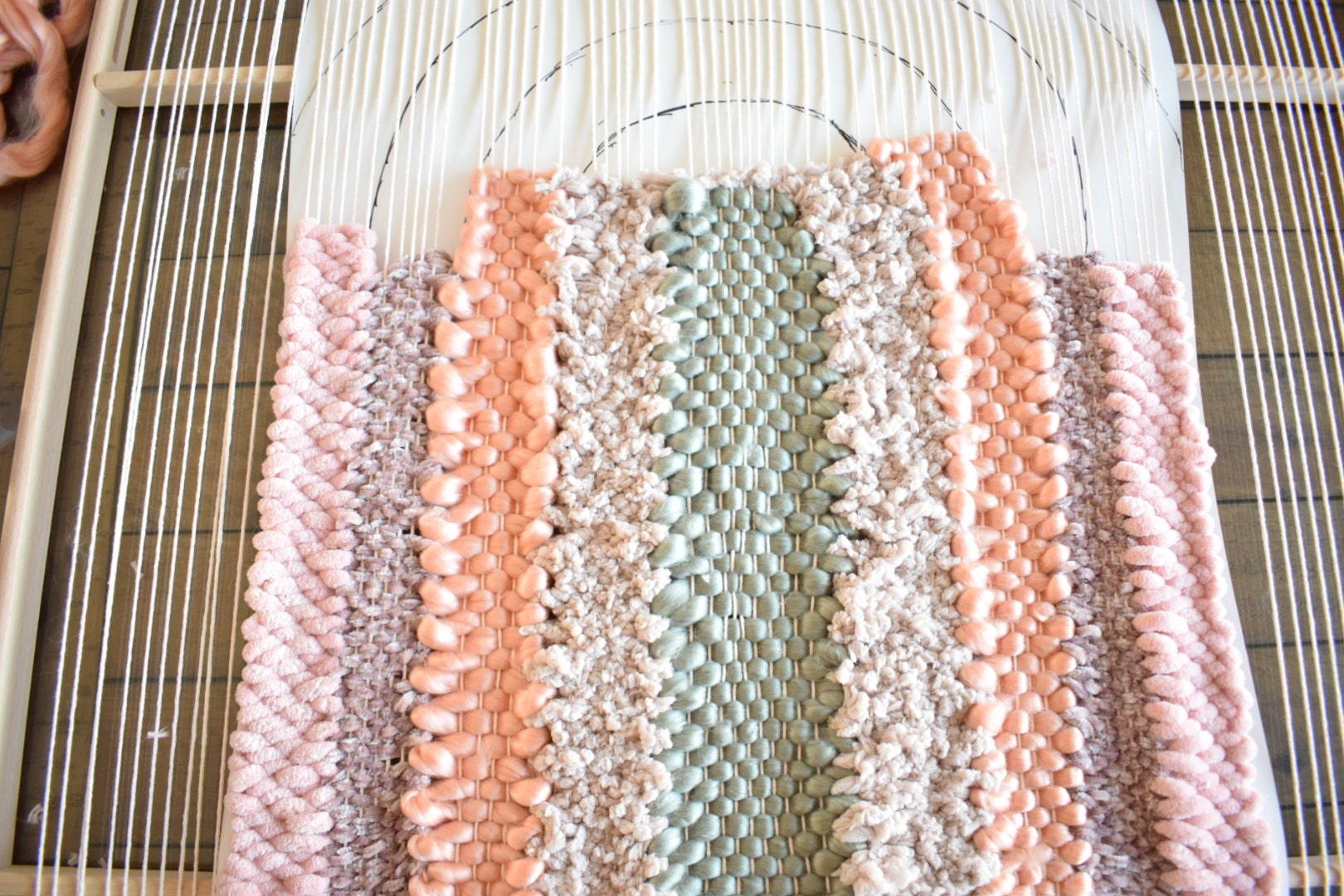 I chose a variety of super soft yarns that the kids would love to touch. My son said the Sweet Snuggles yarn is his favorite, so I might have to break out the crochet needles for a blanket!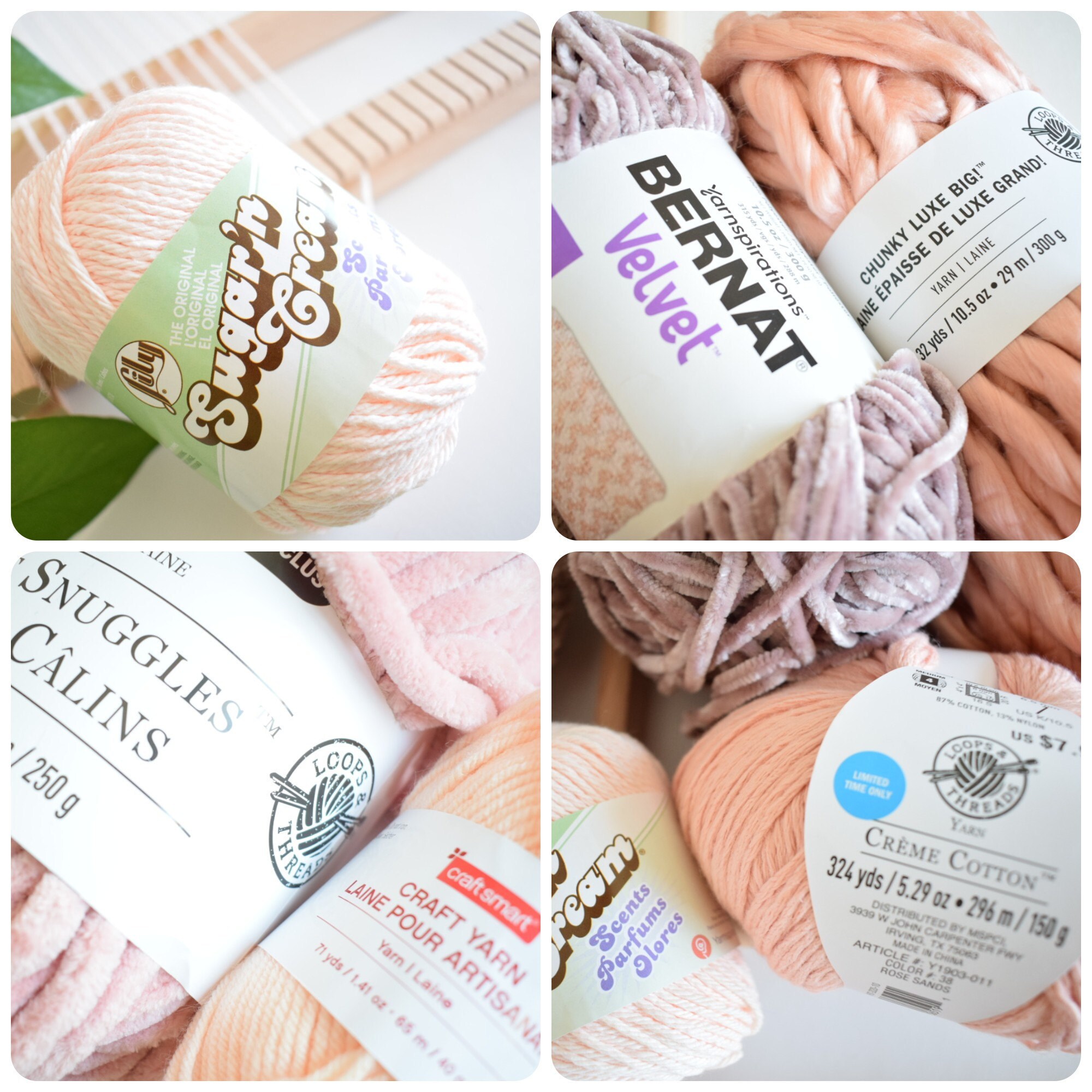 Once my rainbow design was woven, I added fringe to the bottom, finishing off the very bottom of the wall hanging with a plain weave using the Craft Smart yarn.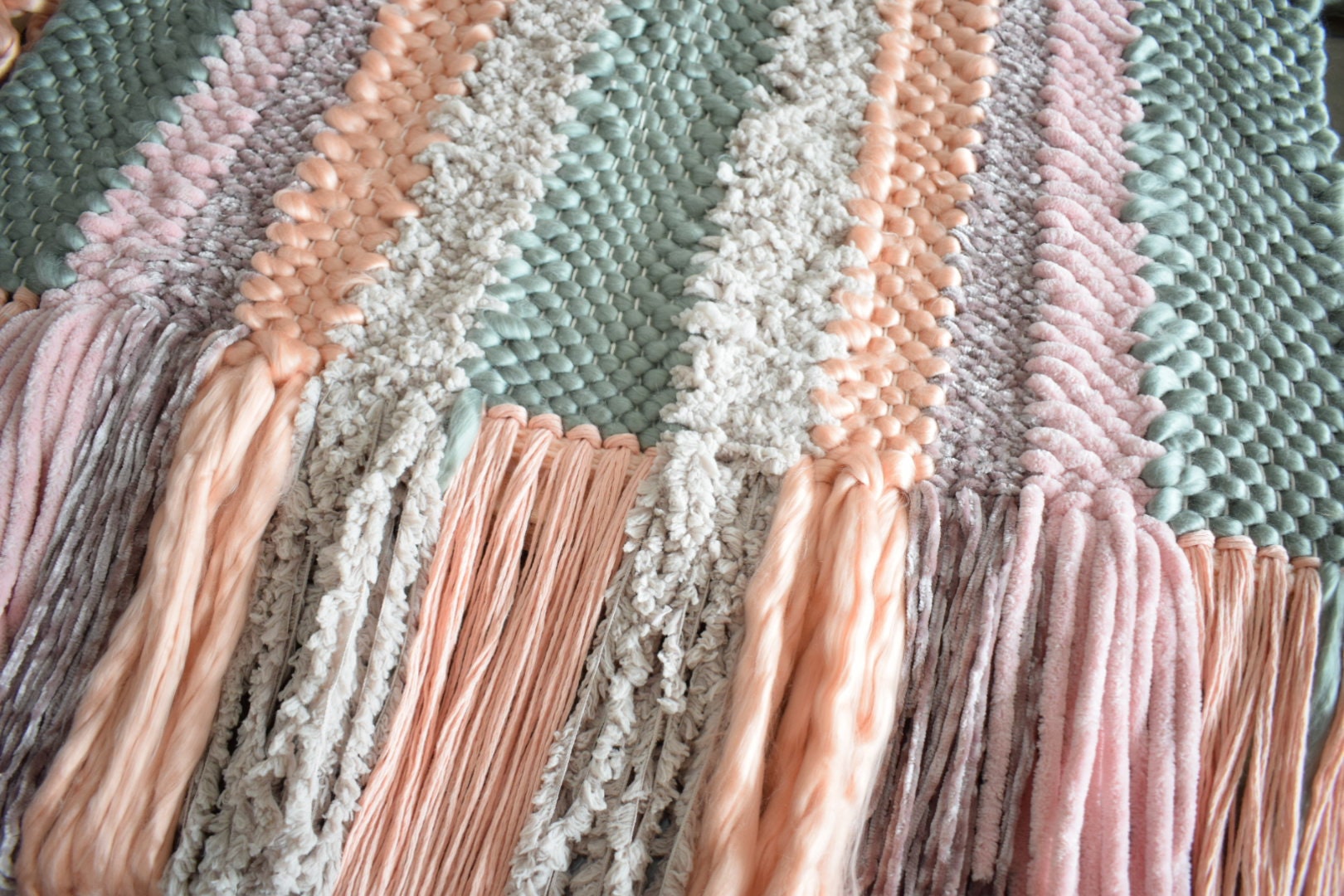 I then used the Creme Cotton yarn to add an embroidered X detail around the outer arch of the rainbow. I think I might even add a few more embroidered details to the piece later because it's such a fun little pop!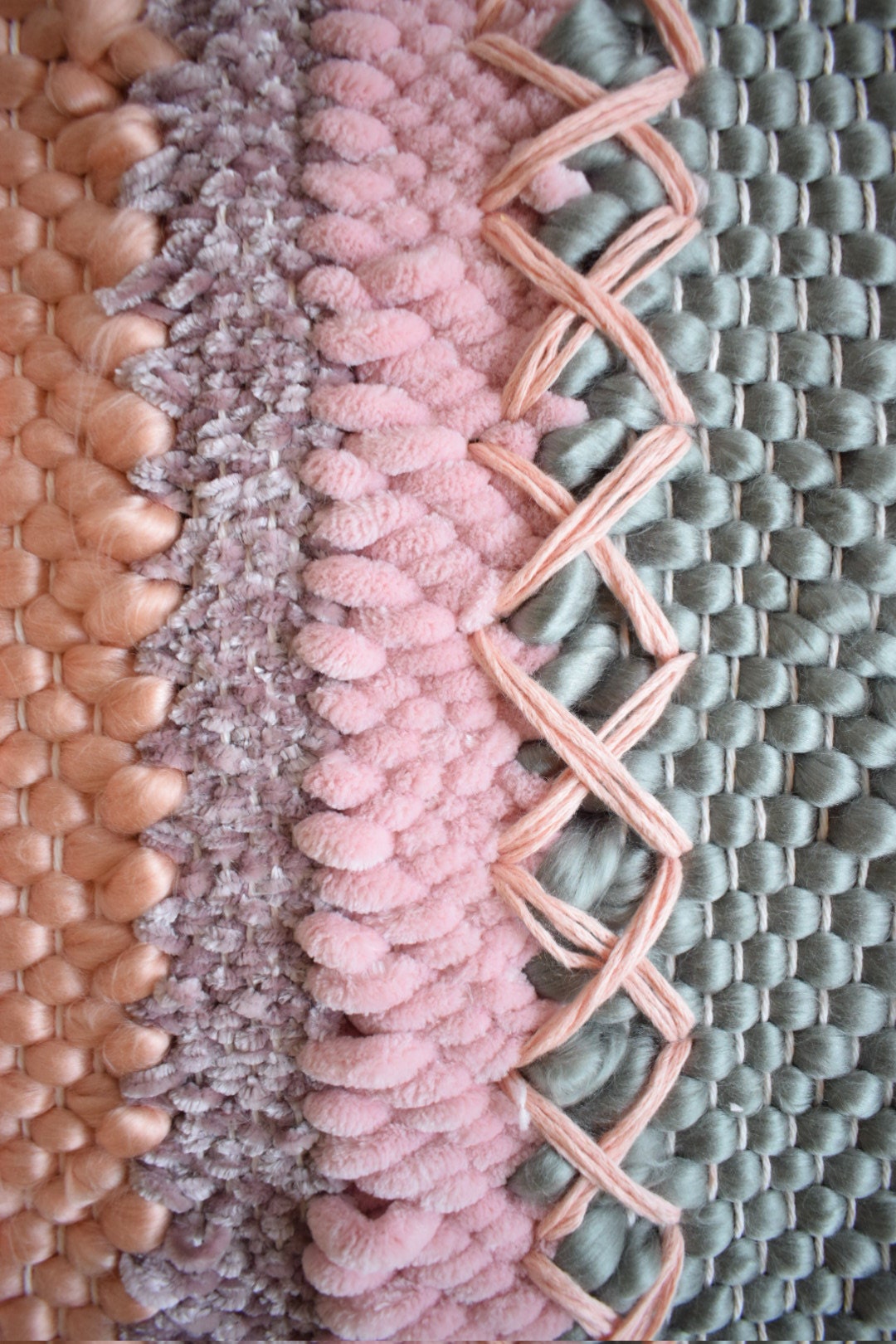 Finish your wall hanging by tying off the warp strings and adding a wood dowel for hanging.